Shade Cloth & Banner Factory
February 2019 The Banner King AUSTRALIA supplies custom size and custom made outdoor pvc vinyl banners to you... Fast!
We'll make the CHEAP BANNER SIGNS you need to suit your needs...
See why we supply more trade buyers than anyone else!
This is the factory where most of Australia's printed shade cloth, mesh, and vinyl banner comes from. You can buy direct too.
Full equipment list offers trade buyer more billboard service than ever before.
Factory prices, custom design and... delivery to you fast!
PRICE
We offer the lowest prices!
FACTORY MADE
We make what you want... fast!
SHIP-OUT
We send it to your site anywhere!
"Hey Builders... When you want site mesh... They make it so easy..."

---
3.2 m Fabric & Flag Printer | Grand Format UV, Solvent, Latex & other Vinyl Billboard Printers | Full range of high speed machinery and fitting options.
A Few Stats - Since 2003, Now more than 12,000 orders from corporate clients, small business, builders and customers like you... EVERYWHERE!
Custom and Corporate
293855
m
2
Print metres so far! / 3.16 Million ft
2
Super fast manufacturing
42
hr Factory Turnaround
Delivered to
1642
Towns & Cities
Call now for prices and discounts
$3.50 mtr Shade Cloth Builders and Contractors 500 mtrs
ProdID: TFSH-SSAVER Used for applications on temporary fencing for site and contractor identification, branding and containment. Suits dust control parameters.
Printed with genuine 5yr UV outdoor ink
---
Shade ClothCustom design & builders rolls
Shade Cloth Outdoor
Stronger, whiter and with more ink coverage that PP shade cloth, The Banner King's range of printable shade cloth and design capability offers builders and contractors the best value.
Shade Cloth
Available in full color printing logos or photographic imagery, 50m, 100m, 500m+ builders rolls also have options such as hemmed edges, eyelet spacing and natural edges for your temporary fencing site wraps and mesh applied direct to the site perimeters. Many options to save price and/or match the temporary fence requirements needed for individual sites. MESH: Used for applications on temporary fencing for site and contractor identification, branding and containment. Suits dust control parameters.
Common uses include:

Factory Printing & Finishing
Mesh Banners PVC
Used for applications where consideration of air-flow or dissipation required. The tiny holes allow air to pass through.
Printed with genuine 5yr UV outdoor ink
---
Mesh BannersCustom size and design & builders rolls
Outdoor
Maxi-Mesh banner sign material is popular for general sign banner advertising indoor and outdoor and offers customers a great looking result that is tough wearing and durable. Many fitting and finishing options available.
Maxi-Mesh
The best quality mesh banner offered on the market, superb printing outcomes, longer outdoor lasting ink and higher definition of graphic pictures and logos, builders and architects prefer Maxi-Mesh for photographic branding, proposed schematics and rendition. This mesh banner material is available custom size for normal signage purposes or in builders rolls at 50 metre lengths. Printed in full color.
Common uses include:

Builders Temporary Fencing
Vinyl BannersCustom size and design
Outdoor and Indoor
Vplus is a wonderful material that is pvc vinyl banner sign material that exceeds outdoor and indoor alike. The rich colors achieved and outdoor durability offer customers a long lasting cheap banner with excellent results.
---
We offer expert advice about each product, it's size and setup capabilities.
Common uses include:

Vinyl Banner with sail track beading

Vinyl Banner with eyelets and ropes

Plyboard Hoarding Signage
Applications and Design Indoor and Outdoor
We can put it all together via our IN-house Graphic Design department.
Cheap prices ( & sometimes FREE! ) for graphic design and outputting print ready files.
---
Outdoor Advertising
The Number #1 product used is Vplus Vinyl Banner. It offers excellent durability, color quality and graphics definition. MOST POPULAR.
General applications include tying to buildings, spanning across road, fixing to the shop front and a popular use is for rope and eyelet finishes giving the customer greater flexibility for use.
Popular uses include:
Advertising Agency and Promotion Companies
Corporate Branding and Advertising
Special SALE announcements and advertising awareness
Site wrap & printed screening products.
Temp Fence Mesh and Maxi-Mesh
---
Custom Size
Made in the factory also means you can choose a custom size and design to suit your needs.
---
Free Shipping
Now to more than 1640 locations we offer free shipping. Conditions apply.
---
What makes us tick!
To deliver to you quality that surpasses expectation, quality you can build your agency upon and quality you can recommend.
Cheap Signs and banners for all industries, for Outdoor and Indoor. Our work for clients like you extend from unique designs to multi-order repeats, event covers to full length stadium graphics with an immense diversity of sizes served. Industries such as: tourism, building signs, hotel and foyer banner stands and exhibition signage. Delivered ready to install we can sign write your business graphic design or create amazing graphics and pop up unit banner fabrics for your business promotion, advertising and marketing company expo signage or local and international clients. Trade supply or Buy direct, we give your company our trade based sign company discounts, full sign service facilities and more. Billboard supplies for outdoor advertising on street road and wall by entering the overall size dimensions for wire perimeter or construction hoarding company.
---
The Banner King AUSTRALIA
offers a variety of services
In

Australia
, including
Signage

Manufacturing

No minimum size required, however we specialize in big banners with custom dimensions as used by companies for outdoor advertising, events and sale items.




Graphic Design

Concept, Design, Setup, Output and Printing

File readiness for big banner printing




Shade Cloth Printing

Mesh and Shade Cloth printing for temporary fence wraps and site id

Builder rolls 50 mtr printed with logo and/or images

Full or part roll printing and delivery




Media Wall

Direct to Fabric printing

Step n repeat logo arrangement
---
Availability: TBK has delivered banner sign for companies all over Australia Wide, Victoria, New South Wales, South Australia, Western Australia into far remote Aboriginal communities, mining towns, coastal festivals and community event signage everywhere. Corporate item delivery to franchise and chain stores, fence items for dealerships, tyre dealers and lots more. Specialities such as for music / rock concert signage and signs and we have delivered banners to Oceania and New Zealand and other international destinations quickly. For you as a building company, we promise to make your temporary fencing & hoarding signage exactly what you need.
Call now toll free.
---
What customers say about us
'They are so cheap its fantastic, I would recommend their wholesale banner signs factory to anyone.'
'Now I know you are "the factory" I'll send all my sailtrack billboard to you!'
'Just to let you know that the banner arrived this morning, and we are very happy with the result! Thanks so much for your thorough and detailed advice - it was incredibly helpful! We were also very happy with the incredibly quick delivery! Will definitely send business your way again in the future'
Super low prices!
Cheaper with better quality since 2001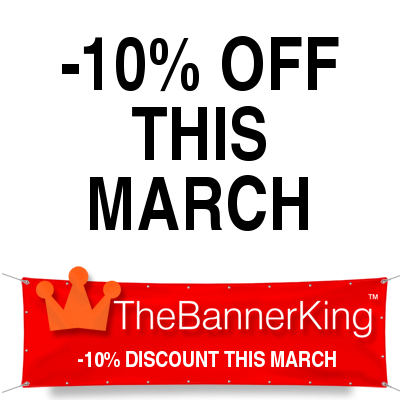 Contact Us
Please use our new number for all factory price enquiries
1800 822 460
Throughout the site, all references and trademarks may be held by their respective owners.
Prices shown based trade factory volume sq ft or m2 purchases excluding set up and fees. Prices may vary from those displayed. Individuals can order without login. Our factory support team will always offer you the lowest price.